Google
Google (Maps and Local Guides) is one of the accounts I've worked on at Big Spaceship. My responsibilities include everything from graphic design and illustration to motion graphics and UI animation. We created stop motion videos to show ways to support local businesses, interactive IG stories, and mailed physical holidays cards to Google Maps partners.
Maps Holiday (2020)
With the holidays being a bit different in 2020, we wanted to show the different ways people could use Google Maps to safely navigate the season. Working with Google's Social & Go-To Market Lead and the creative team at Big Spaceship, I led and owned the design for the Maps holiday campaign. You can see early designs and explorations here.

The Google Maps brand is known for bold colors and clean design. Using the Maps palette as a starting point, we sought to create something cozy to emulate the holiday season, but also spoke to Google's digital presence. And knowing we were launching stop motion videos on Google Maps' social platforms, as well as printing holiday cards for its social partners, we had to ensure the approach would feel authentic across digital and print.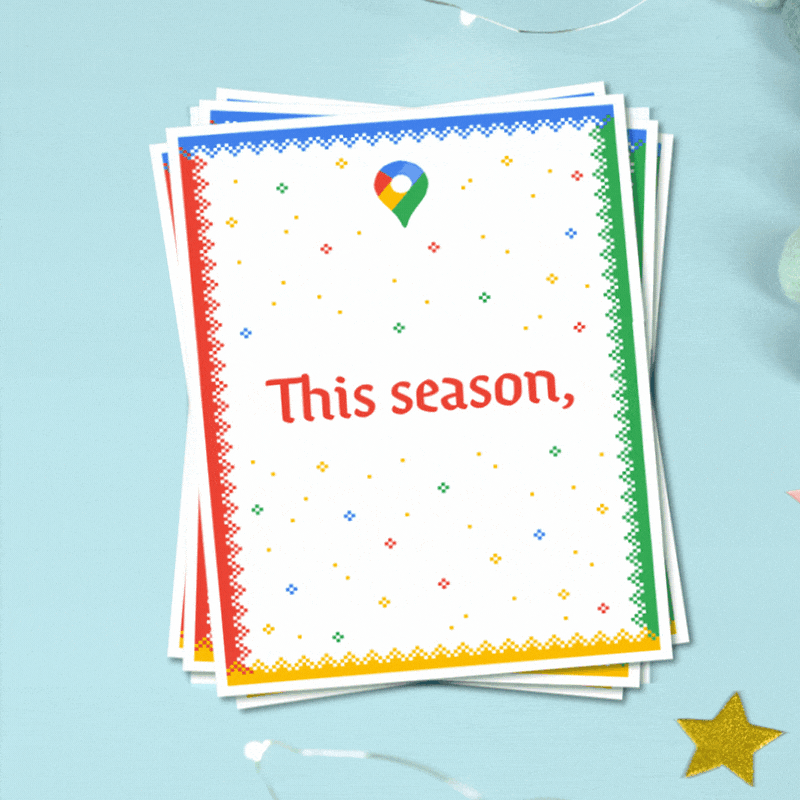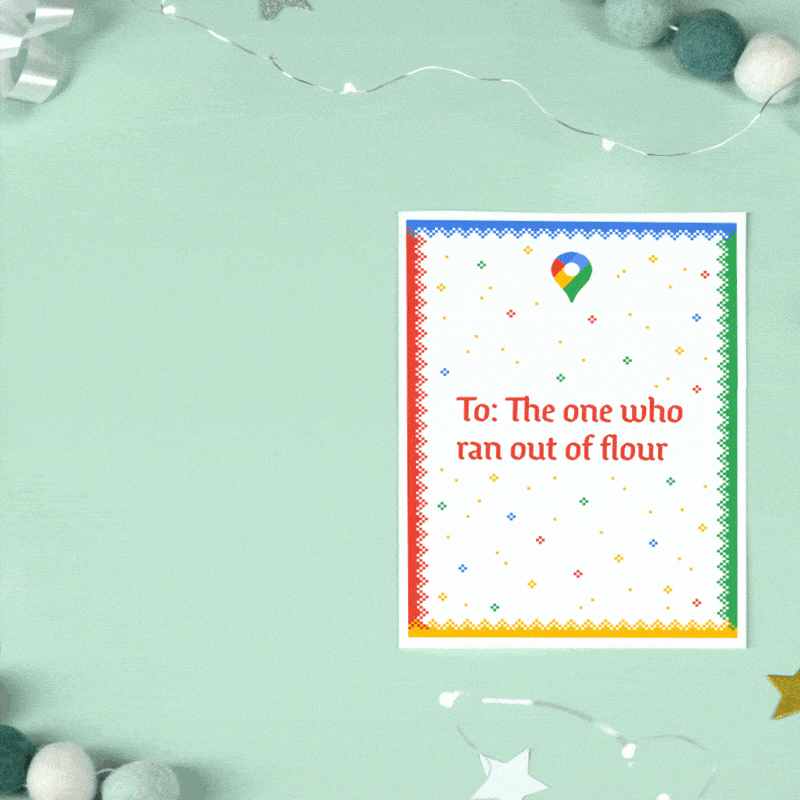 Thus, we landed on a direction that combined the digital feel of 8-bit graphics with holiday cross-stitch patterns. The system was able to flex within Google's existing streamlined style while feeling distinctly festive. This system branched out across the campaign from stop motion videos for launching the activation, to printing physical cards to send to Google's influencer partners.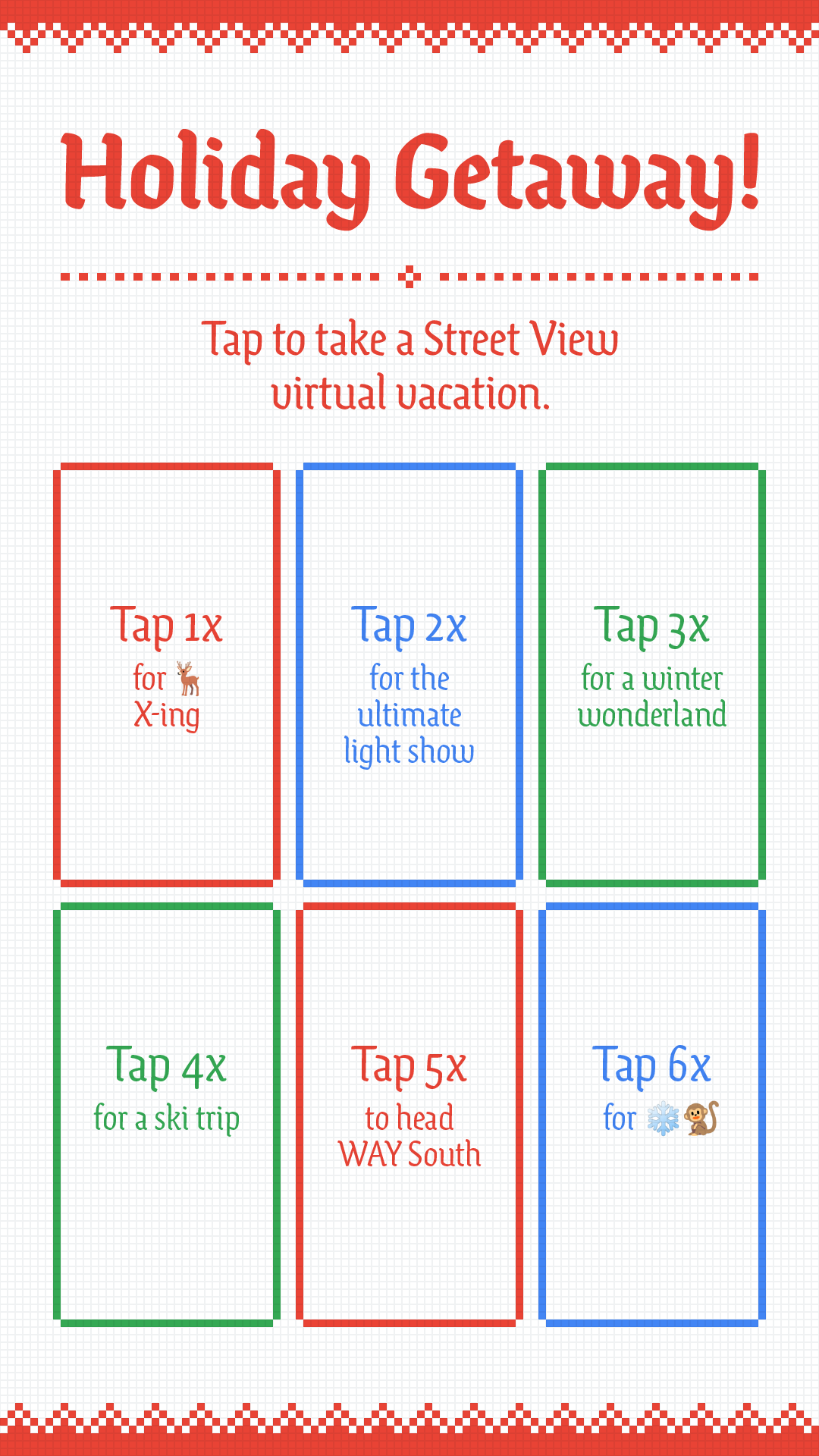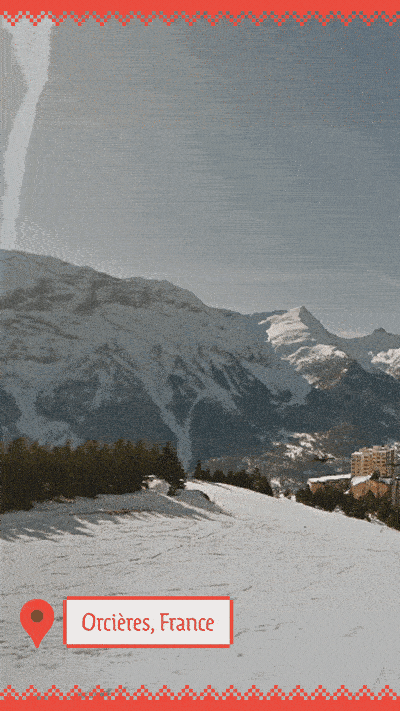 To cross-promote Google's features including Google Earth and the yellow figure on Google Maps known as "Pegman," we designed interactive Instagram stories where users could tap through the story to "virtually vacation" on Google Earth as well as a game to get Pegman home for the holidays.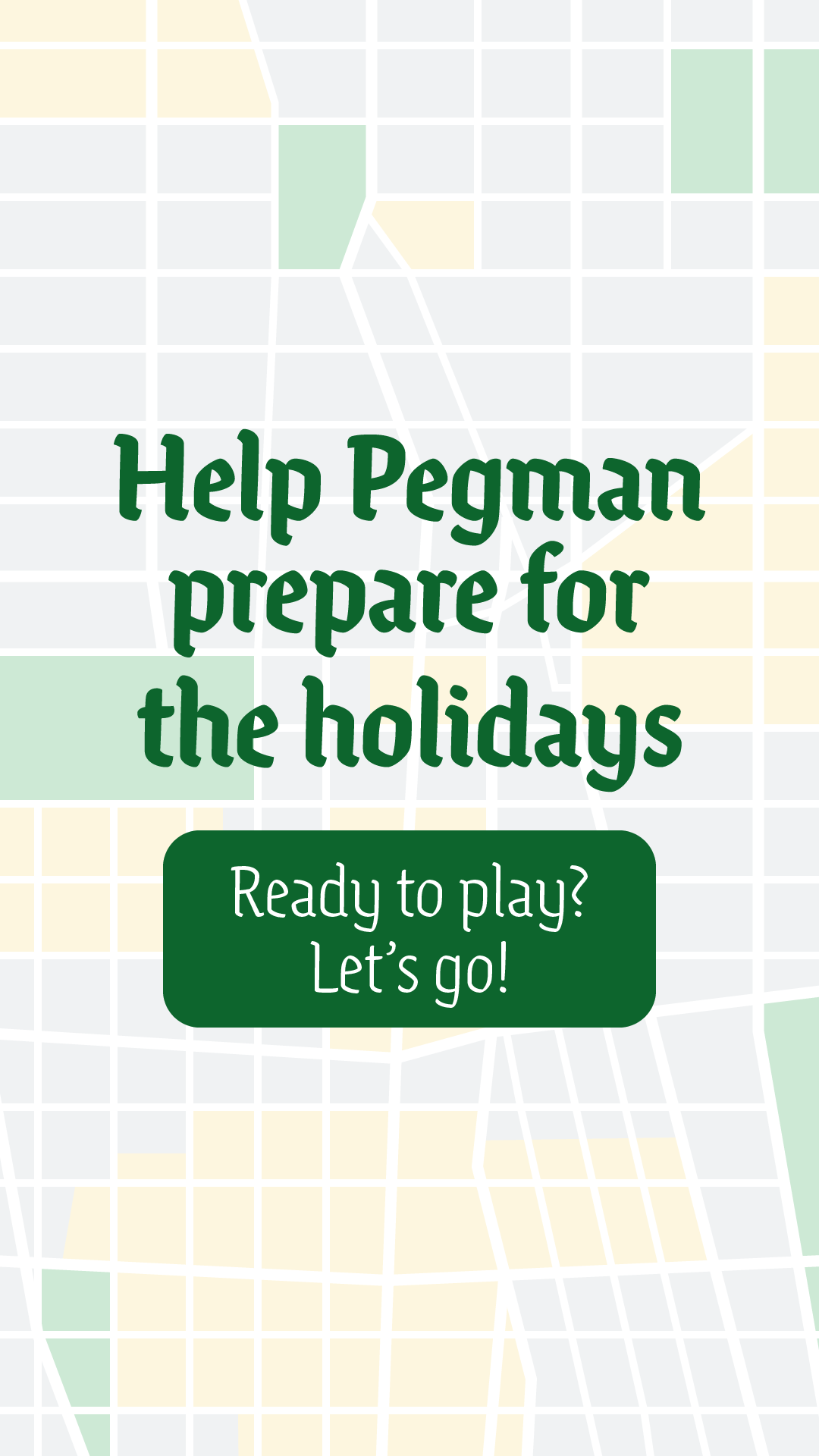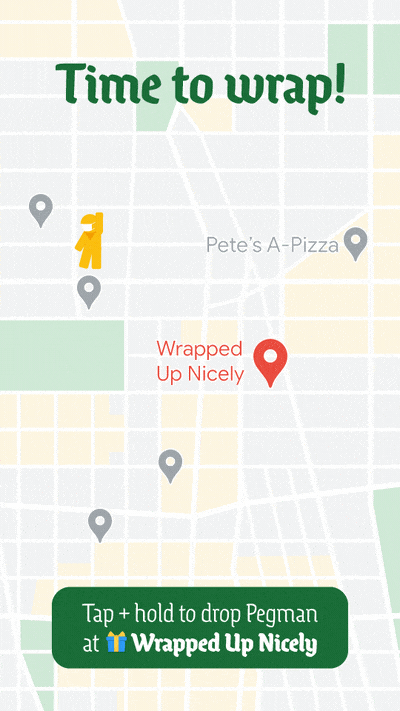 Account Supervisor - Samantha Cranston
Associate Creative Director - Greg Berman
Senior Copywriter - Kacy Emmett
Associate Content Manager - Eric Hammer
Associate Designer - Alex Ling
Senior Producer - Matt Brown
Director of Marketing - Alexis Toney
Strategist - Terrence Lewis
Analyst - Caroline May
Associate Analyst - Esther Douer
Group Director, Content Production - Jordan Makow
Senior Motion Designer/Editor - Matt Price
Art Director - Josh Sun