The Literacy Review
The Literacy Review is an annual print publication of writing from students in English as Second Other Language (ESOL) programs across New York City. Working with the editorial team and the journal's supervisors, I led the art direction and design of its 16th volume, which was published in May 2018.
The creative direction was based on the nuances of learning English. The designs derive from typography, and the different type treatments reflect the diversity of each contributor's story. We wanted to highlight the different journeys encapsulated in the publication and emphasize the diverse experiences associated with literacy.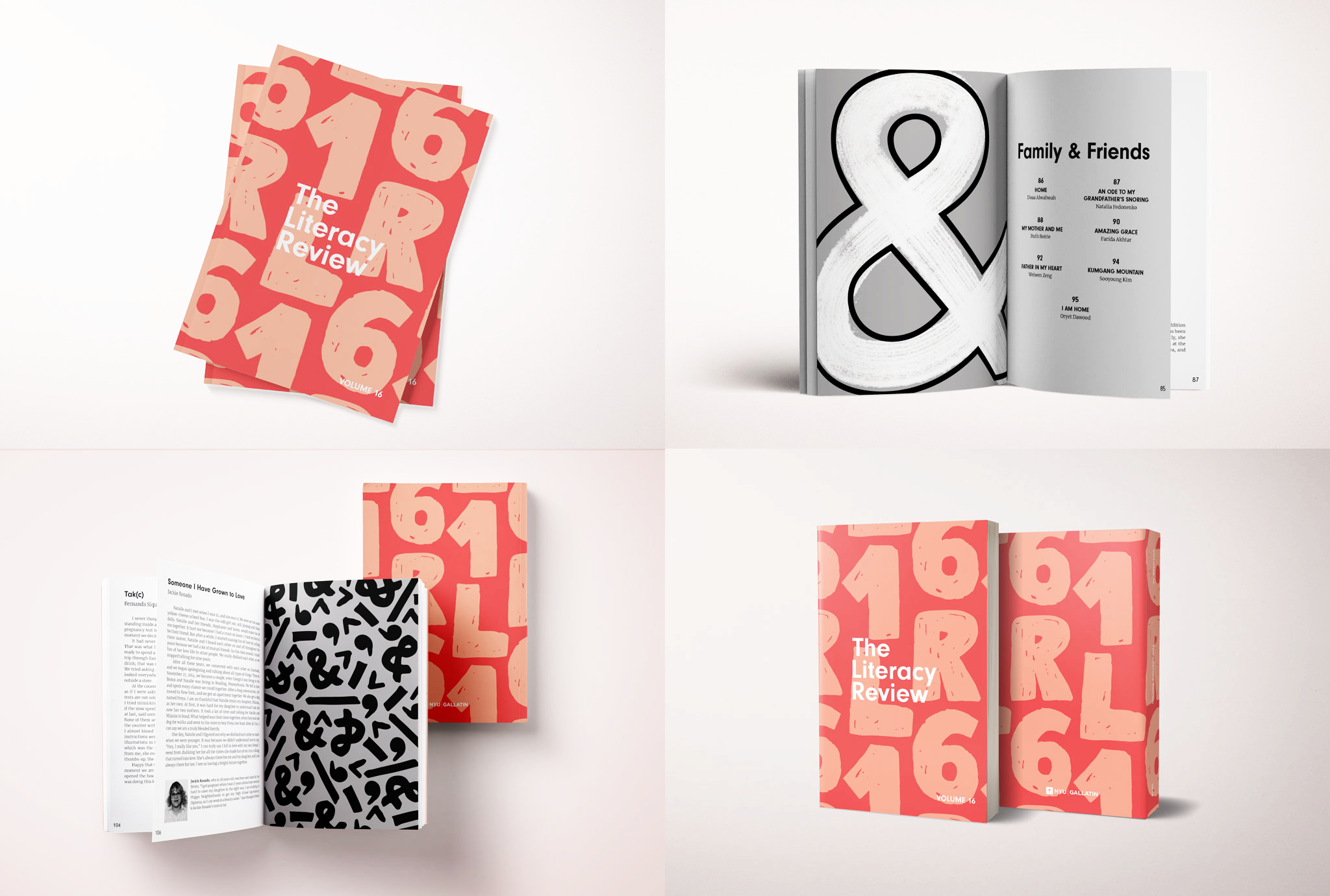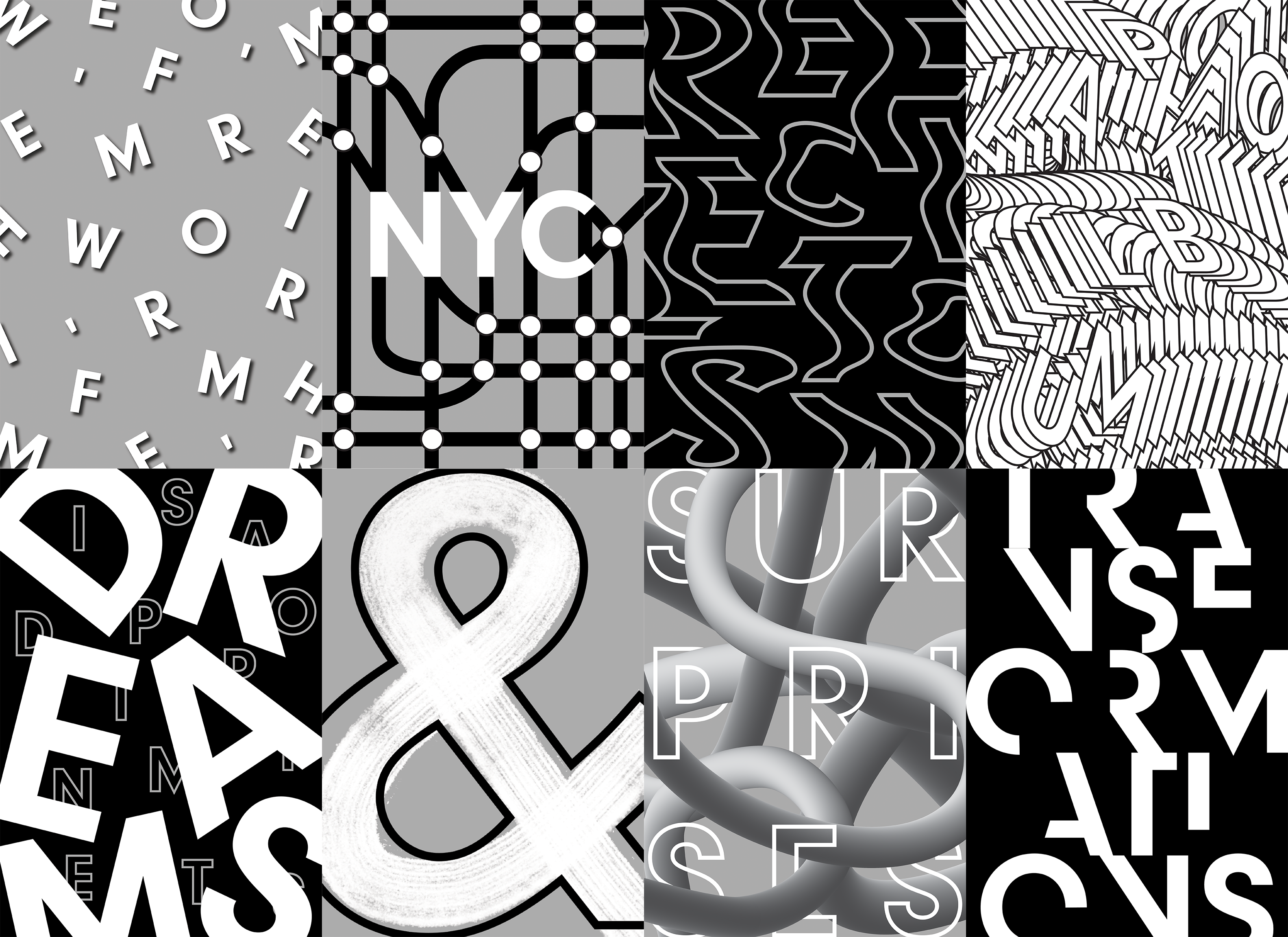 I met regularly with the editorial team to pitch creative directions and present design proposals. The following shows early cover ideas and mood boards when I was proposing concepts to the team.